SID China春季线上技术研讨会——显示制造和液晶技术专场
2020年5月9日
显示制造和液晶技术专场报名时间于2020年5月7日24点前截止
时间

报告题目

报告人

报告人单位

职位

14:35-14:55

FMM Material and Manufacturing Process for High Resolution AMOLED Displays

Chiwoo Kim

APS Holdings

CTO

14:55-15:15

Fabrication of low resistivity metalllization for stretchable display interconnection

Jong Hyun Seo

Cuprum Materials Inc.

CEO

15:15-15:35

The laser annealing for crystallization of amorphous silicon using blue light semiconductor laser

杨映保

V-technology Co., Ltd.

 首席研究员

15:35-15:55

Scaling and integration of organic hybrid electronics by advanced photolithography

Tung-Huei Ke柯统辉

比利时微电子研究中心(IMEC)

高级研究员、研发项目负责人,

16:05-16:25

Photoaligned ferroelectric liquid crystals: applications in displays and photonics

Vladimir Chigrinov

佛山大学

教授

16:25-16:45

数字光学与数字调制

邰中和(Kenneth Tai)

Jasper Display Corp.

CEO

16:45-17:05

宽色域和相同色彩显示的光学结构研究

孙玉宝

河北工业大学

教授

17:05-17:25

Advanced ADS Pro LCD Technology(高画质ADS Pro技术)

   王菲菲

  京东方

高级工程师

17:25-17:45

Applying HVS Model to Construct SPR Algorithm for PenTile RGB Display

王保军

TCL华星光电技术有限公司

工程师

17:45-18:00

互动环节
Chiwoo Kim
报告题目:FMM Material and Manufacturing Process for High Resolution AMOLED Displays
讲师简介:
Chiwoo Kim received his Ph. D. degree in 1989 from the university of Texas at Austin. He had started research on the flat panel display in Samsung Electronics since 1991. In the beginning, he had been working on a-Si and LTPS LCD R&D. Starting from 2002, he leaded various high-resolution mobile display projects and developed the 460ppi OLED displays for Galaxy series. Since 2015, with these industrial activities, he joined Seoul National University as Visiting and Adjunct professor of electrical Engineering department. He also joined AP System in 2016. Now he is working for APS holdings as group CTO. In APS group, he leads the R&D for flexible OLED.
Jong Hyun Seo
CEO,Cuprum Materials Inc.
报告题目:Fabrication of low resistivity metalllization for stretchable display interconnection
讲师简介:
Dr. Seo is currently a professor at Department of materials Engineering, Korea Aerospace University, Korea and also CEO of Cuprum Materials company developing new sputtering alloys and chemical materials for aluminum/copper metallization of OLED applications.
He has endeavored to understand the relationship of thin film microstructures and the corrosion behavior of metal films, including copper, molybdenum alloys, titanium alloy thin films, in various aqueous solutions using electrochemical and surface analyses. He has over 15+ years of technology and leadership experience and was most recently focused on Technology of copper metallization for thin film transistors. He was in charge of process architecture of the world fist 5 inch full color flexible display which was successful in 2005. He has published 20 international journal papers on the electrochemical properties of copper, molybdenum, titanium and IGZO thin films in various aqueous solutions including a review article "A Review of Texture Related Corrosion of Thin Metallic Films".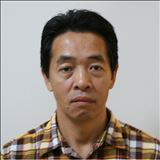 杨映保
首席研究员,V-technology Co., Ltd.
报告题目:The laser annealing for crystallization of amorphous silicon using blue light semiconductor laser
讲师简介:
Dr.yang is a material scientist and optical engineer. He has more than 30 year experience in the display industry. He graduated from Beijing institute of technology at 1985, received his doctor degree of engineering from Tokyo University of agriculture and technology at 1992. He joined Sony at 1992 as a material researcher on the development of liquid crystal material. From 1996 he joined the development of LTPS LCD from its earlier stage of the technology. He led the research of optical development of LCD including lighting of displays, back-lit, optics of stereoscopic display. He joined Japan display Inc and China Star optoelectronics at 2012, 2015. He is current leading the development of laser anneal equipment of the crystallization of amorphous silicon in V-technology co. Ltd.
Tung-Huei Ke

高级研究员、研发项目负责人,比利时微电子研究中心(IMEC)
报告题目:Scaling and integration of organic hybrid electronics by advanced photolithography
讲师简介:
Dr. Tung-Huei Ke obtained BSc and Ph.D. degrees at National Taiwan University in 2003 and 2009, respectively. He was the visiting scholar in TU Dresden in Prof. Karl Leo's group and in Kyushu University in Prof. Chihaya Adachi's group for high-performance OLED and OLET studies in 2007 and 2008, respectively. Dr. Ke joined imec, Belgium in 2011 as technical lead in a cross-nation European Union project (COSMIC) for organic CMOS technology development for ultra-low power logic applications. Afterward, He is the imec representative in H2020 EU projects (EXTMOS, Hi-response) and is responsible for the technology transfer with the imec industrial partners. Since 2013, Dr. Ke has been working on developing integration techniques to employ organic semiconductors for hybrid electronics applications. He currently focuses on the photolithography processes to realize high-resolution OLED/PD array side-by-side and the corresponding degradation mechanisms of the organic devices caused by the extrinsic processes. He contributed over 20 invited talks at the international conference and over 60 publications at international journals.
Vadimir G. Chigrinov
报告题目:Photoaligned ferroelectric liquid crystals: applications in displays and photonics

讲师简介:
Professor Vadimir G. Chigrinov is Professor of Hong Kong University of Science and Techmology since 1999. He is an Expert in Flat Panel Techmology in Russia, recognized by the World Technology Evaluation Centre, 1994, and SID Fellow since 2008. He is an author of 6 books, 32 reviews and book chapters, about 309 joumal papers, more than 661 Conference presentations, and 112 patents and patent applications including 34 US patents in the field of liquid crystals since 1974. He got Excellent Research Award of HKUST School of Engineering in 2012. He obtained Gold Medal and The Best Award in the Invention & Innovation Awards 2014 held at the Malaysia Technology Expo MIE 2014, which was hosted in Kuala Lumpur, Malaysia, on 20-22 Feb 2014. He got A Slottow Owak Prize of SID in 2018 http://wwee ust hkece. phplenew/detail660. He is 2019 Distingushed Fellow of IETI (Intermational Engineering and Technology Institute).
http:/wwietinetnews/detailaspx?id=184 http://www.ieti netmemberships Fellows.aspx He is an active Member ofEU Academy of Sciences (EUAS) since November 2019.
邰中和
报告题目:数字光学与数字调制
讲师简介:
邰中和先生是和莲光电执行长,1976年宏碁集团的联合创始人,为台湾高科技产业的杰出人物之一。致力于下世代光技术的应用与电光平台的推动,运用全球肯定的台湾ICT产业的基础,全方位整合全球重要之研究中心及企业,创造高值化的创新应用,呼应联合国国际光年的宣誓"20世纪是光的世纪",并在生医、无线通讯(WSS)、Micro LED、AR/VR及3D AOI 检测设备等领域取得先机,对未来新世代之光产业具有重要的影响。
孙玉宝
报告题目:宽色域和相同色彩显示的光学结构研究
讲师简介:
孙玉宝,河北工业大学教授,博士生导师。教育部新世纪优秀人才,河北省政府特殊津贴专家,SID学会北京分会技术委员,液晶光子学会议大会主席。研究方向为快速响应液晶显示模式,聚合物稳定液晶系统和高色域显示技术。主持国家自然科学基金4项,教育部和河北省人才项目3项,参加国家重点研发计划和重点项目2项,在专业权威期刊《Appl. Phys. Lett.》、《Opt. Express》、《Opt. Lett.》、《Liq. Cryst.》上发表论文60余篇。获得知识产权专利20余项,成果转化经济效益超亿元。
王保军
报告题目:Applying HVS Model to Construct SPR Algorithm for PenTile RGB Display
讲师简介:
王保军,陕西籍,硕士研究生学历,毕业于西安电子科技大学应用数学专业,目前就职于TCL华星光电技术有限公司,OLED技术开发处,从事于图像处理算法开发,已发表论文多篇。