1. Title:the development of the (field-effect) LCD technology since the invention of the TN-LCD in 1970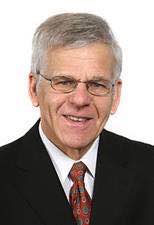 Martin Schadt
Fellow of the European Academy of Sciences (EURASC), the US National Academy of Inventors (NAI) and the Society for Information Display (SID)
Dr. Schadt is a Fellow of the European Academy of Sciences (EURASC), the US National Academy of Inventors (NAI) and the Society for Information Display (SID). He is Honorary Professor of Sichuan University, Chengdu (2013) and of Nanjing University, Nanjing. Among others, Dr. Schadt has received the following Awards: European Inventor Award 2013 for Lifetime Achievement, Charles Stark Draper Prize of the US National Academy of Engineering (NAE), Frederiks Medal of the Russian Liquid Crystal Society; Blaise Pascal Medal of EURASC, George W. Gray Medal of the British Liquid Crystal Society, Eduard-Rhein Technology Prize, Jun-Ichi Nishizawa Medal of IEEE, Robert-Wichard-Pohl Preis of the German Physical Society, Aachener und Münchener Preis für Technik und angewandte Naturwissenschaften, Karl Ferdinand Braun Prize of SID, Roche Research and Development Prize.
Martin Schadt
欧洲科学院(EURASC),美国国家发明家学会(NAI)和信息显示学会(SID)的院士,液晶显示技术发明人
Schadt博士是欧洲科学院(EURASC),美国国家发明家学会(NAI)和信息显示学会(SID)的院士,是四川大学和南京大学的名誉教授。Schadt博士获得了以下奖项: 2013年年度欧洲发明家终身成就奖,美国国家工程院查尔斯·斯塔克·德雷珀奖,俄罗斯液晶学会Frederiks奖章; EURASC的Blaise Pascal奖章,英国液晶学会George W. Gray勋章,Eduard-Rhein技术奖,IEEE西泽君泽Ichi奖章,德国物理学会Robert-Wichard-Pohl奖,Aachener und Münchener Preis für Technik und angewandte Naturwissenschaften奖,SID Karl Ferdinand Braun奖和罗氏研究与开发奖。
2.Title: TBD
Member of Chinese Academy of Sciences (China), a Foreign Associate of National Academy of Sciences, USA, Fellow of the Royal Society of Chemistry, Fellow of the Academy of Science for the Developing World (TWAS) in Chemical Sciences,
Prof. Chi-Ming Che [B.Sc. (1978) and Ph.D. (1982) from The University of Hong Kong (HKU)] studied at the California Institute of Technology from 1980 to 1983. He then joined the Department of Chemistry at HKU and is now Dr Hui Wai-Haan Chair Professor of Chemistry and Director of State Key Laboratory of Synthetic Chemistry and HKU-CAS Joint Laboratory on New Materials. Prof. Che is a member of Chinese Academy of Sciences and a Foreign Associate of National Academy of Sciences, USA. He has received the First Class Prize of the State Natural Science Award of China and the Royal Society of Chemistry Centenary Prize. He has a current H-index of 105 and is listed as one of the ISI Highly Cited Researchers. Over 150 Ph.D. students have successfully completed their studies under his supervision. He has been awarded a number of lectureships, including the Seaborg Lectureship at the University of California at Berkeley, Julia S. and Edward C. Lee Lectureship at University of Chicago and Davison Lectureship at Massachusetts Institute of Technology. His research interests include inorganic and organic synthesis, metal-ligand multiple bonds, metal-catalyzed organic transformations, organometallic and inorganic photochemistry, luminescent materials and inorganic medicines.
支志明
中国科学院院士,美国科学院外籍院士,发展中国家科学院院士,英国皇家化学会院士
  支志明教授出生于香港。1978年在香港大学获一级荣誉学士学位,及后在1982年获博士学位。在1980-1983年间,支教授负笈远游,师从美国加州理工学院Harry B. Gray(美国科学院院士)教授,学习深造光化学和生物无机化学。其后返母校香港大学化学系任教,现为香港大学许惠娴博士化学讲座教授。支教授是中国科学院院士,是港澳地区第一位获此殊荣的科学家。在2006年获国家自然科学一等奖,是香港迄今唯一获得此殊荣的科学家。支教授于2013年当选美国科学院外籍院士。同年,获英国皇家化学学会百周年奖。为提高香港的科研实力,加强同内地的合作和推动中国化学研究的发展,支教授牵头在香港大学创建了「合成化学国家重点实验室」、「香港-中科院新材料联合实验室」等大型实验室。支教授亦是这些实验室的主要负责人。
  支教授发表的学术论文超过880篇,H指数高达105。2005年以来,被美国科学资讯研究所(ISI)列入最高引用率学者。至今,他已培养超过150名博士生,亦曾在世界各地讲学,包括加州大学伯克利分校、芝加哥大学和麻省理工学院等。支教授对金属配位化学、光化学和无机生物化学,由基础研究至科技创新,贡献良多。支教授通过合成化学,在新材料和抗癌药物的研究中取得了重大成果,开拓了化学、物理和生命科学之间的跨学科研究,亦在可持续发展的催化化学与节能环保、金属药物的化学生物学等领域作出了很多开拓性的贡献。
3.Title: TBD
Dirk Jan Broer
Professor of South China Normal University, Academician of the royal Dutch academy of sciences
Dirk J. Broer is polymer chemist and specialized in polymer structuring and self-organizing polymer networks. In 1973, he joined Philips Research (Eindhoven, Netherlands) where he worked on a manifold of research topics such as vapor phase polymerization, optical data storage, telecommunication and display optics. In 1990/1991, he worked at DuPont Experimental Station (Delaware, USA) on nonlinear optics and vapor phase deposition of pi-conjugated polymers. He started his work on liquid crystal materials in 1985. He developed the process of in-situ photopolymerization of liquid crystal monomers to form densely crosslinked and monolithically ordered liquid crystal networks which led in 1990 to his PhD degree at Groningen University with Prof. Challa as his promotor. Back in 1991 at Philips Research he developed optical films for LCD enhancement and in 2000 he started his work on new manufacturing technologies of LCDs for large area displays and electronic wallpaper. From 2003 to 2010 he was senior research fellow and vice president at the Philips Research Laboratories specializing on biomedical devices and applications of polymeric materials.
In 1996, he was appointed as part-time professor at the Eindhoven University covering research topics as liquid crystals, polymer waveguides, solar energy, organic semiconductors, nanolithography, soft lithography and polymer actuators for biomedical microfluidic systems. In 2010, he was appointed as fulltime professor in Eindhoven to chair the Department Functional Organic Materials and Devices with a research emphasis on clean technologies as energy harvesting, water treatment and healthcare. In 2015 he became staff member of the Institute for Complex Molecular Systems in Eindhoven and coordinates presently a program on responsive soft materials. In 2015 he co-founded the Institute of Device Integrated Responsive Materials, a joint initiative of South China Normal University and Eindhoven University of Technology.
Prof. Broer is member of the Royal Netherlands Academy of Arts and Sciences (KNAW) and received, among others, the SID Jan Rajchman Prize in 2014. In total, he has around 260 publications in peer reviewed journals and more than 120 US patents.
Dirk Jan Broer
华南师范大学教授,荷兰皇家科学院院士
Dirk J. Broer,荷兰人,荷兰皇家科学院院士。他是聚合物化学家,专长于聚合物结构和自组织聚合物网络。1973年,他加入飞利浦研究所(荷兰艾恩德霍芬),从事气相聚合,光学数据存储,电信和显从事π共轭聚合物的非线性光学和气相沉积工作。1977年,他于埃因霍温技术大学获得高分子材料硕士学位。他于1985年开始从事液晶材料方面的工作,开发了液晶单体的原位光聚合工艺,形成了密集的交联和整体有序的液晶网络,并于1990年在荷兰格罗宁根大学获得高分子材料博士学位。1991年,他在飞利浦研究所开发了用于增强LCD的光学薄膜,并于2000年开始了大面积显示器和电子壁纸液晶显示器新制造技术的工作。从2003年到2010年,他是飞利浦研究实验室的高级研究员和副总裁,专门从事生物医学设备和聚合物材料的应用。
1996年,他被任命为埃因霍温大学高分子材料(主攻针对信息与通信技术的应用)教授,研究课题包括液晶,聚合物波导,太阳能,有机半导体,纳米光刻,软光刻和生物医学微流体系统的聚合物致动器等。2010年,他被任命为埃因霍温技术大学任功能有机材料与器件系主任,研究内容包括功能性有机材料与器件研究,重点研究清洁技术,如能量收集,水处理和保健。2015年,他成为埃因霍温复杂分子系统研究所的工作人员,目前负责协调响应软材料项目。2015年,他共同创办了华南师范大学和埃因霍温理工大学共同发起的设备集成响应材料研究所。
Broer教授是荷兰皇家艺术与科学学院(KNAW)的成员,并于2014年获得了SID Jan Rajchman奖。据统计,他在同行评议期刊上发表了约260篇出版物和120多项美国专利。
4.Title: Display technologies for AR and VR applications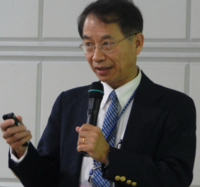 Shintson Wu
University of Central Florida, Charter Fellow of the National Academy of Inventors

Dr. Shin-Tson Wu is a Pegasus professor at the College of Optics and Photonics, University of Central Florida (UCF). Prior to joining UCF in 2001, he was with Hughes Research Labs (Malibu, California), where the first laser and liquid-crystal-on-silicon were invented. Dr. Wu is among the first six inductees to the Florida Inventors Hall of Fame. He is a Charter Fellow of the National Academy of Inventors, and a Fellow of the IEEE, OSA, SID, and SPIE. He is the recipient of OSA Esther Hoffman Beller Medal (2014), SID Slottow-Owaki Prize (2011), OSA Joseph Fraunhofer Award (2010), SPIE G. G. Stokes Award (2008), and SID Jan Rajchman Prize (2008). He is an honorary professor of Nanjing University (2013) and National Chaio Tung University (2017). He was the founding chief editor of the IEEE/OSA Journal of Display Technology. He has co-authored 7 books, 530+ journal papers, and obtained 87 U.S. patents. Presently, he is serving as SID Honors and Awards committee chair.
5.Title: Thin film polarizers by photoalignment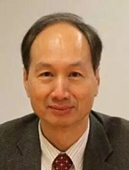 Hoi-Sing Kwok
Hong Kong University of Science and Technology, SID Fellow
6.Title: TBD
Michael D. McCreary
VP, and CTO of Eink Corporation, Ph.D
7.Title: TBD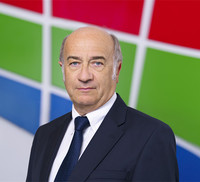 Gildas Sorin
CEO of CYNORA
Gildas Sorin joined cynora GmbH in October 2015 as CEO. He has over 35years of international management experience. Gildas Sorin started his careerat the French Thomson Multimedia company. During that time, he executed severalgeneral manager positions and became director of its semi-conductor activity as well as director for the flat displays development. Following, he joined Philips Electronics as Vice President in Display Division where he was responsible for the large flat displays. Gildas Sorin became CEO of Novaled from the start of the company in 2003 and made the company becoming a world leader in the field of organic materials for OLED displays till its sales to Samsung end of 2013. Gildas Sorin studied Electrical Engineering at the ESEO in France. He graduated in 1989 at the Thomson University with a qualification in Management for Business Administrations.